In 2020, as education went through dramatic changes and remote learning took over the world, we brought our programme online and conducted our first Online Junior Space Science Workshops!

While we missed the face-to-face interaction, online learning can still be fun and engaging, as we observed the space adventure our participants took right in the comfort of their homes!


We had children aged 8 to 10 from Singapore and Indonesia signing up to be our space cadets to learn about topics such as Satellites and their Orbits, Spacecraft Engineering, Programming for Space and Space Mission Design & Planning.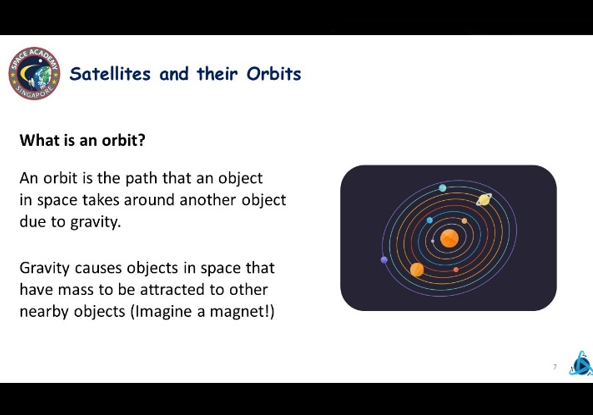 Our cadets started their journey learning about satellites, and no challenge was too big for them as they tackled the basics of orbital mechanics.

As the workshops were kept small, our space cadets were able to interact and make friends, and the instructor had fun addressing questions from their inquisitive minds!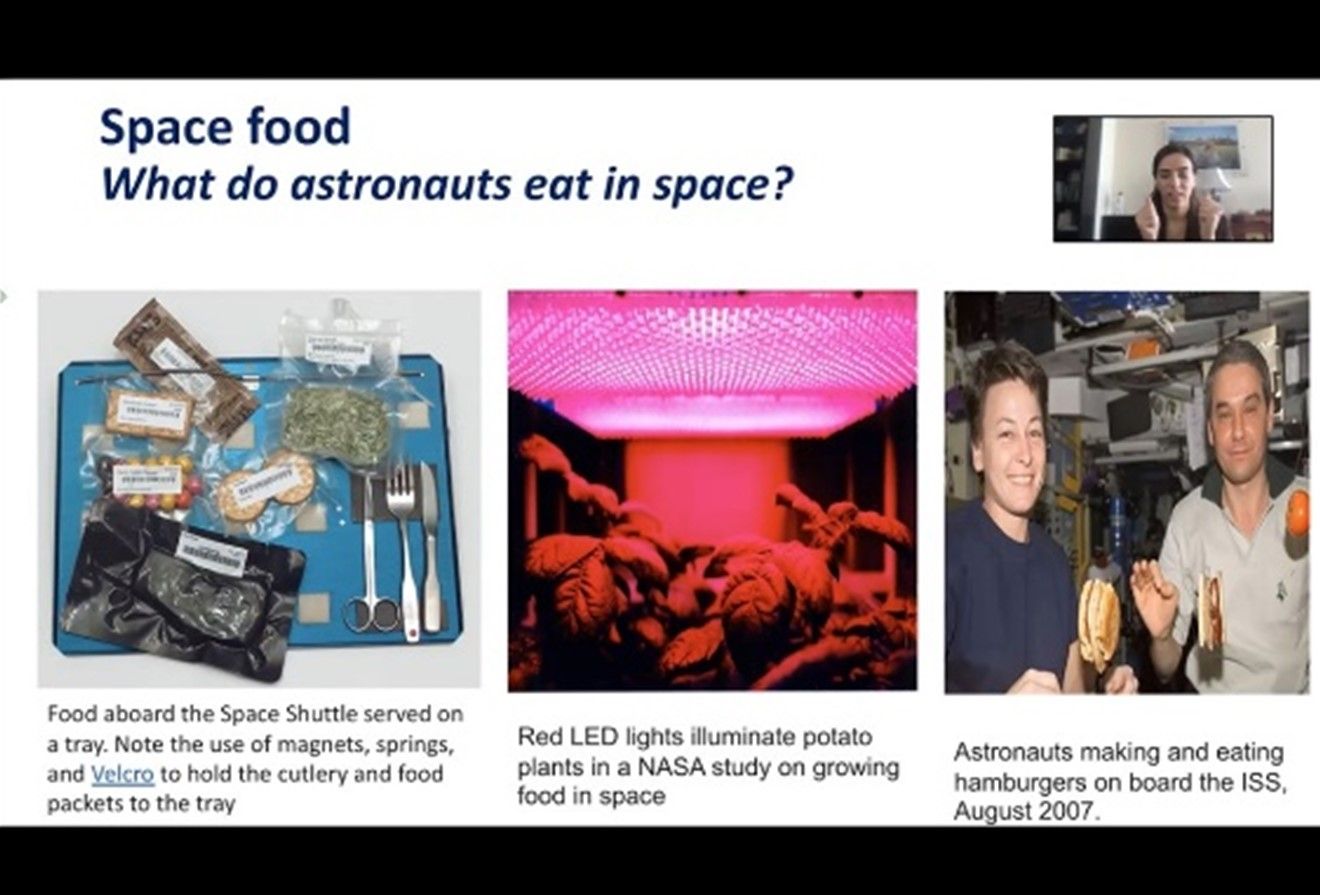 One of the topics that interest the cadets most was on what it was like to live on the International Space Station and the day to day life of an astronaut - looks like we might have some budding astronauts in our midst!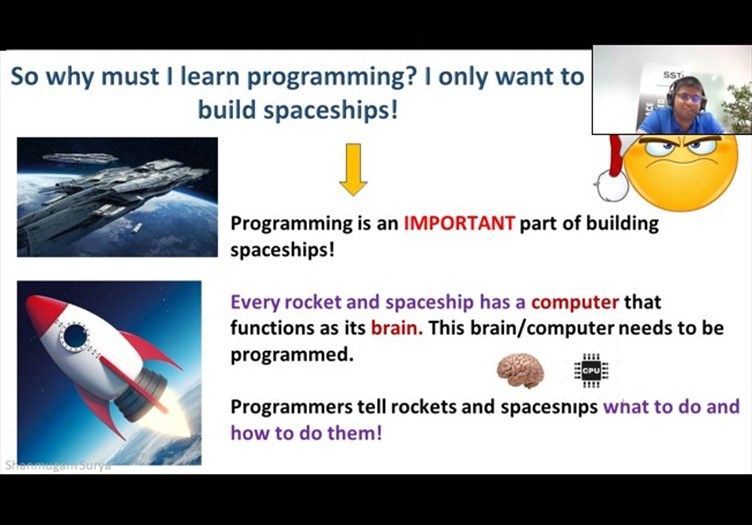 They also got to try their hands at programming and learnt about its relevance in space tech!
At the end of the 3-day programme, the cadet who performed the best in our various quizzes and activities received a prize and recognition from the instructor!

We were glad to see all the students raising their hands in unison when we asked – "Please raise your hand if you enjoyed the class the past 3 days!" Their enthusiasm and excitement were infectious and encouraging, and there will be more workshops to come to pique their interest and passion in science and space!
Interested in becoming the next Space Cadet?
Subscribe to our newsletter now!
Get weekly updates on live streams, news and more right in your mailbox.